Proteins are great for muscle building and development. From a young age, most of us grew up believing that proteins gotten from beans, eggs, fish, chicken, cheese, milk, and several other rich foods are the only sources of proteins, especially for bodybuilding. irrespective of your level of activities you engage in, your height, weight, or age, we are all encouraged to consume about 50 grams of protein per day.
This means that your meals or snacks should contain this quantity of protein to maintain ideal health.
You may still be wondering how you can get proteins from fruits, but do not be so quick to underestimate the power of fruits. They are full of many surprises.
Fruits are very essential for a healthy living. They contain lots of vitamins, minerals, and micro and macronutrients. They help to keep the body sound and boost metabolism and quicken healing processes and cell regeneration even for people who do not work out often.
All fruits contain some amount of protein, although this quantity varies. They play huge roles in the overall source of protein in your meal. For muscle development, you should consume fruits that have high protein with oats, rice (brown), wheat bread, and root crops like sweet potatoes which have high nutrient density and carrots which also benefit the eyes. This flexible combination help balances the nutrient level in the body and boosts protein functioning.
 Muscle building requires a very rich nutritional diet with foods containing high carbohydrate and protein levels. Fruits that have high protein should make up at least thirty per cent of that entire diet.
Related Articles: 7 Homemade Weight Gaining Shakes Recipes
9 Awesome Fruits That Have High Protein (High Protein Fruits for Muscle-Building)
Here is a comprehensive list of  Awesome fruits that have high protein which you should include in your daily meals to speed up your muscle-building process. These fruits that have high protein are available at local food vendors and you can even grow some in your backyard.
 Guava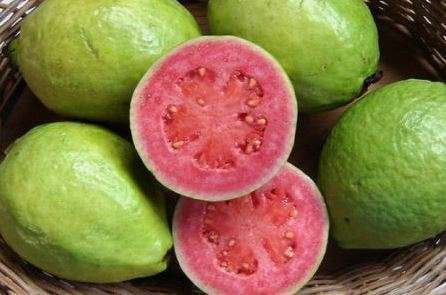 Did you know that guava is one of the fruits that have the highest protein levels in the whole world? Yes, Guavas!
Guava tops our list of fruits that have high protein with a whopping amount of 4.2 grams of protein per cup, which means that three to four cups of this lush fruit daily gives you about 60% protein supply. That's a major boost for the 50 grams of protein you are required to consume per day. What's more is that guavas provide up to 4times, your daily vitamin c requirements.   
You can eat guavas in local fruit vendors or vegetable stores/markets around. Guavas can be eaten raw or used as good sweeteners for smoothies, slices as salads, and a high source of protein for yogurts. These preparations are best taken after a work out before relaxing or going to bed to allow this wonderful fruit to build muscles easier.
The health benefits of guava which could aid in muscle development are:
Contains magnesium which helps your nerves and muscles relax.
Filled with antioxidants and is also an excellent source of fiber.
Enriched with copper which Improves hormonal functions.
Help reduce high sugar levels and allow for muscle buildup even for diabetes patients.
Avocado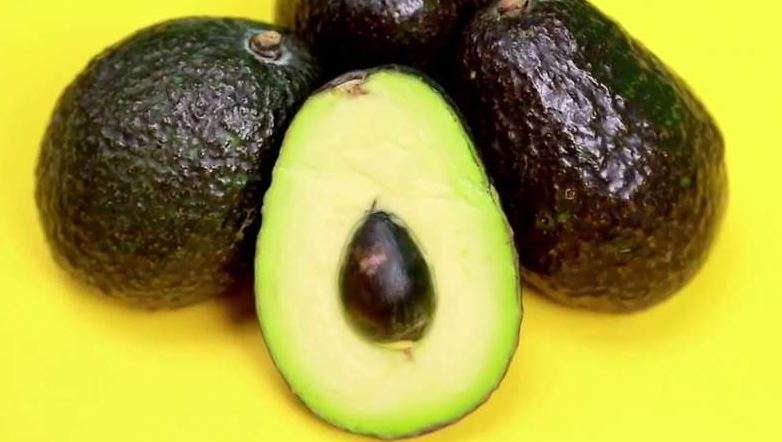 Avocados contain nearly as much protein as guavas with an impressive quantity of 4 grams per cup. just eating half an avocado can give you about 1.33g of protein per. They are quite delicious and help in other bodily functions like the skin and controlling fat build-up. They perform such versatile functions. Eating one avocado per day will not only boost your muscle growth and development but also cater to other parts of your overall health. It's a win-win situation.
And yes, avocados are fruits. The benefits of avocados to muscle growth are:
They help build healthy fat which surrounds muscles
Avocados boost the production of testosterone and growth hormones.
They contain magnesium which contributes to cell and muscle functions. Eating avocadoes every day is a sure way to increase the rate of muscle building in the body.
Be sure to also read this post on 7 Healthy Fruit and Vegetable Smoothie Recipes for Weight Loss you can try at home to lose those excess body fat.
Jackfruit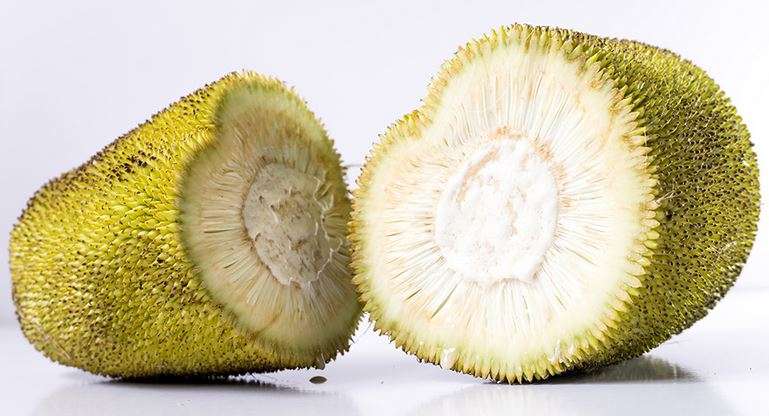 If you haven't of jackfruit, it is probably because you are not a vegan. Jack fruits are very popular in the vegan community and in eastern Asian countries like  Indonesia, India, and the  Philippines as one of the best fruits that have proteins. It is often used to prepare sumptuous meals and even used as meat.
This fruit is rich and contains about 3 grams of protein in one serving alone. It also contains high levels of vitamin c, fiber, and potassium. Just like bananas. Pretty impressive, right?. Do you see the bodybuilding benefit already?
If not, here they are;
High in vitamin B6, which helps In building metabolism of protein.
Rich in potassium and electrolytes to boost energy levels during workouts
Prunes Fruits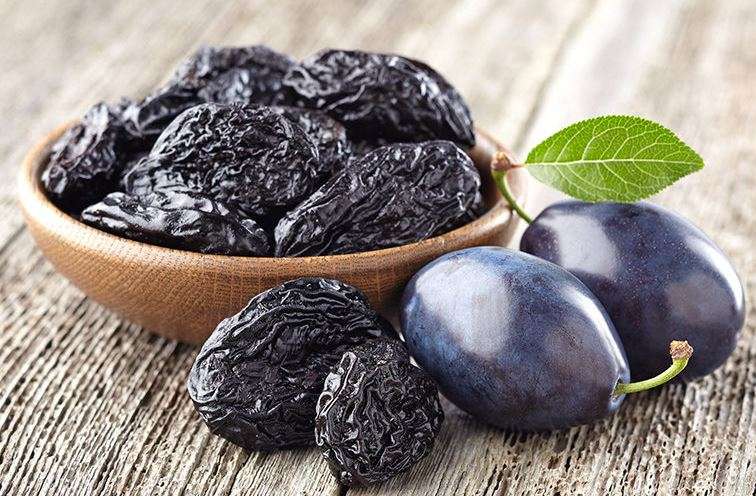 Prunes are very rich fruits with a high protein content of about 2.5 grams. This high protein level is very good for bodybuilders as they help in deep muscle mass and development.
Benefits of prunes are:
They are enriched with mineral borons which help builds bones and muscles.
Help control muscle tension
Prevent the loss of bone mass, especially for women
Kiwi fruit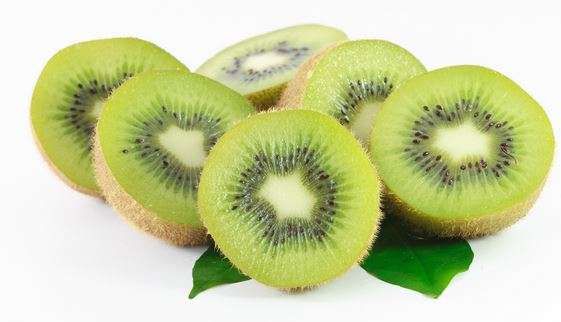 When talking about fruits that have high protein, Kiwi should definitely be included.
These highly flavored fruits have a high protein level of 2.1grams of protein per cup serving. It also has high vitamin c and aids quick metabolism
Contains antioxidants for trimming muscle frames
Speeds up fat burning with high vitamin c contents
Dried Apricots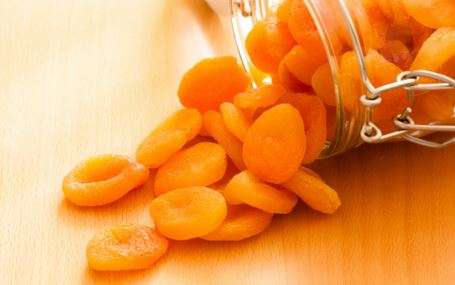 Dried apricots are packed full of high proteins that work swiftly to develop muscles. They stand out among fruits with high protein with an impressive 2.2 grams per serving. You can eat them raw or include them I'm your cereals.
Here are the benefits of eating dried apricots in muscle build-up:
Help burn fat and boost metabolism
Contains adequate fibers and magnesium.
Help reduce indigestion and logging of fat around muscles
Blackberries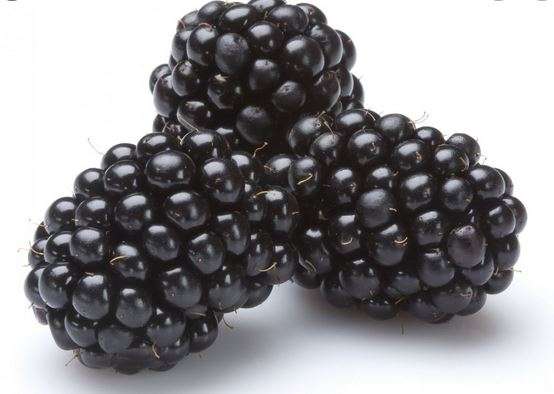 Blackberries are some of the most delicious fruits that have protein. They contain about 2 grams of protein per serving. They help boost muscle development by:
Building strong bones
Boost hormones for easier muscle building
They can be eaten as snacks, blended as smoothies, or used as toppings on Ice cream.
Bananas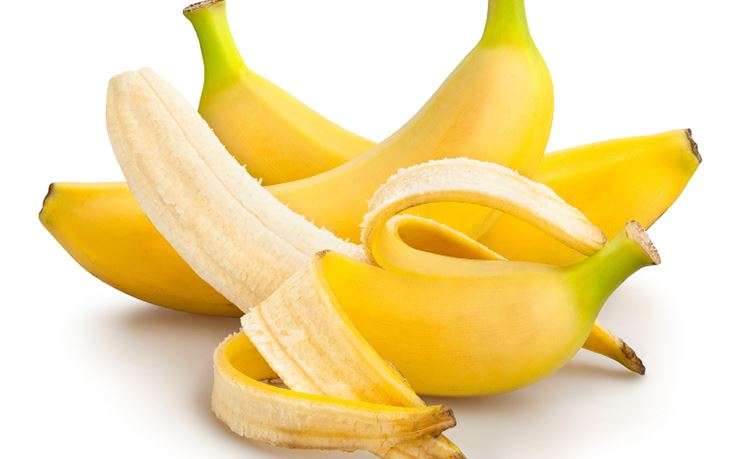 Bananas contain enough carbohydrate density, electrolytes, and glycogen levels with refuel muscles and prevent breakdown. They can be eaten alone or mashed into smoothies and other foods.
Muscle benefits of bananas are:
Contains antioxidants which boost muscle growth
Uses glycogen to halt muscle breakdown
Boost muscle strength with electrolytes.
Tomatoes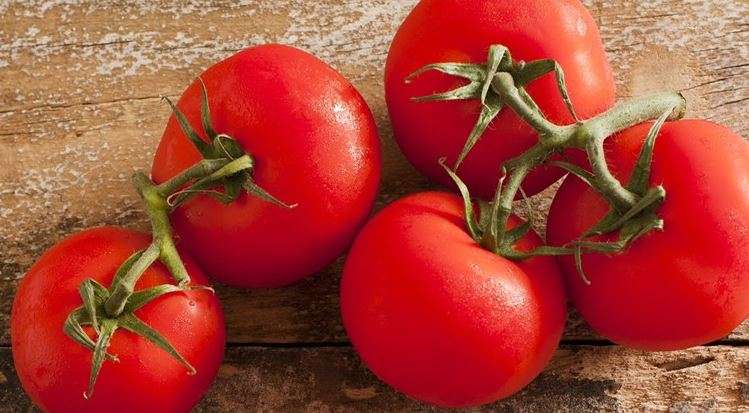 Tomatoes great fruits with high protein. One medium-sized tomato contains about 1.4g of proteins. They have low calories and are full of plenty of nutrients. Tomatoes contain various vitamins and minerals as well as phytonutrients.
Benefits of tomatoes to muscle growth are:
Strong bones
Minerals and vitamins which improve muscle formation.
Uses Lycopene to promote bone health and help prevent the development of osteoporosis.
In addition to these, some other fruits that have high protein are dried cherries, raspberries, orange, grapefruits, raspberries, and golden raisins.
Related Articles:
11 Best Female Chest Workout At Home Without Equipment