Are you an athlete, student, or domestic person? Do you have challenges gaining weight? Do you undergo physical activities, have enough rest and sleep, and maintain healthy eating habits but still cannot put on reasonable weight?
Or do you simply want to increase your regular body mass and so you can fit into a dress or look healthier? If you fall into any of these categories, then know that you are not alone in your struggle?
The human body is designed uniquely with diverse fat storage capacities for different shapes and sizes. So your athletic friend may eat less but still weigh more than you even though you sleep more, lazy about, and can eat all the dishes on a menu.
Yes, this is truly a sad reality for you if your body has a fast digestive metabolism or doesn't allow for large storage of fat.
Luckily, there are several ways to improve weight gain and increase muscle mass and buildup. These methods rely on regular exercise, intense bodybuilding, and proper nutrition.
Combining these three factors is highly effective in improving body volume and gaining some more pounds. Although working out and building muscle may not produce the best results as quickly as you may hope for. This brings up the need to focus on nutrition and dieting.
Nutrition consists of eating and drinking healthy and dieting to ensure you consume all the necessary amounts of calories and nutrients.
The weight gaining experience could speed up muscle and overall body mass development. You simply need to set a new goal. The goal is to eat more!
No, we don't mean filling your stomach with every food item you come by.
That could lead to obesity and cause some major health damages for you, especially when you are trying to build muscle. You don't really have to eat more; you just have to eat healthier foods.
Eating healthy doesn't always mean eating less, you just have to consume the right amount of calories to gain and sustain weight. What's best is that you can drink all the needed calories in smoothies and milkshakes instead of just eating them.
Milkshake and smoothie drinks help prevent excessive weight gain to regulate genes, stabilizes excessive blood sugar, and reduces inflammation while enhancing speedy recovery and cell regeneration.
They also provide a healthy balance of essential micro and macronutrients as well as adequate proteins, carbohydrates, fat, and oil, etc. See this comprehensive list
With some easy weight gain smoothies recipes, you can easily make use of easy ingredients found in the kitchen. Have some time being creative with these homemade weight gainer shakes for 1000 calories without too much effort. Homemade shakes and smoothies are very super delicious and will keep you feeling refreshed and hydrated for hours on end.
You can take them with you to work, gym, school, on a bus or any other place in a portable flask or bottles.
Related Articles: 9 Healthy Fruit and Vegetable Smoothie Recipes for Weight Loss
7 Homemade Weight Gaining Shakes Recipes
We have compiled a list of Homemade Weight Gaining Shakes Recipes you can try out at home even when you are on a budget. Here is a combination of some of the healthiest weight gainer shakes for males and some weight gainer shakes for females too.
1. Chocolate Peanut Butter Weight Gain Shake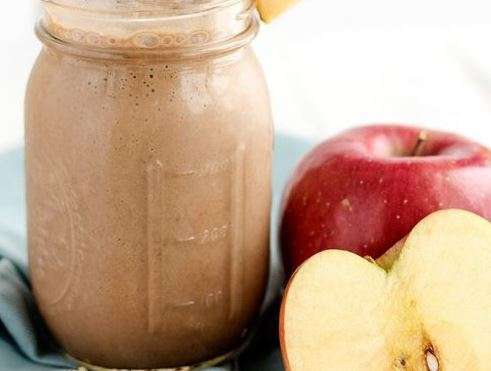 This is a yummy combination of delicious chocolates and some easily accessible peanut butter, can be prepared in a maximum of 5 minutes.
Ingredients
1 tablespoon of peanut butter
To 2 medium scoops of chocolate powder.
1 cup of chocolate milk
1 cup of chocolate granola.
1 chopped apple
Blend all these and drink, you can also store some In the fridge. This drink is better served fresh.
2. Almond Butter And Blueberry Smoothie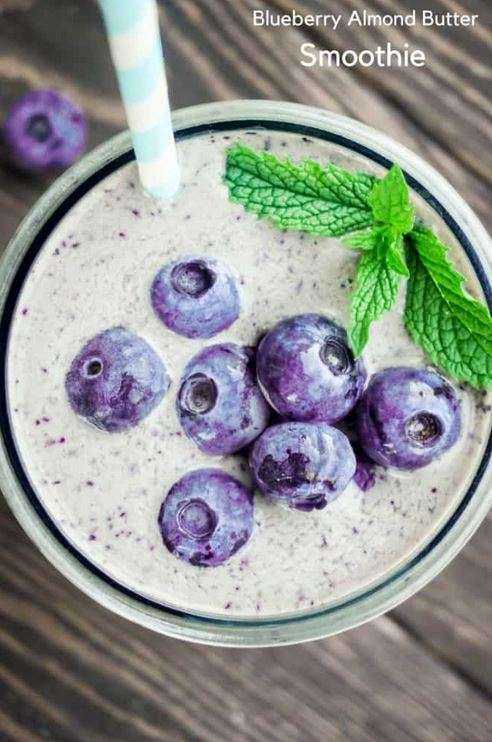 This is one of the best weight gainer shakes for females out there.
Ingredients
1 full cup of fresh blueberries
1 to 2 tablespoons of almond butter
1 cup of Greek yogurt base
Blend the blueberries first and before adding the rest for a smooth mix.
3. Mango-Almond Weight Gain Milkshake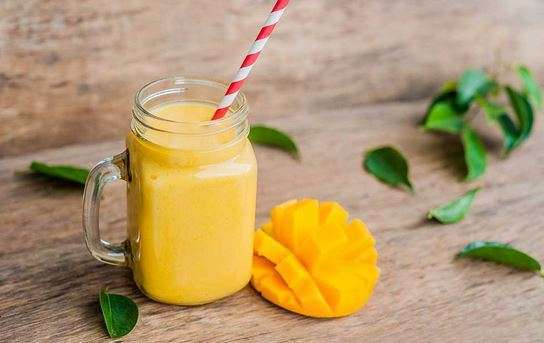 This milkshake tops the list of 7 homemade weight gaining shakes recipes for its replenishing qualities. Plus, drinking this makes you extra fresh. So for those mango lovers out there, this is a big bonus. Almond milk and chia seeds aid muscle recovery by providing a good amount of protein.
Ingredients
1 full cup of chopped mangoes
1 cup of cashew nuts
1 cup of almond milk
I full cup of Greek yogurt
This homemade weight gain shaker for 1000 calories should be blended from the hardest to softest ingredients for the best results.
4. Classic Bluebery Weight Gain Smoothie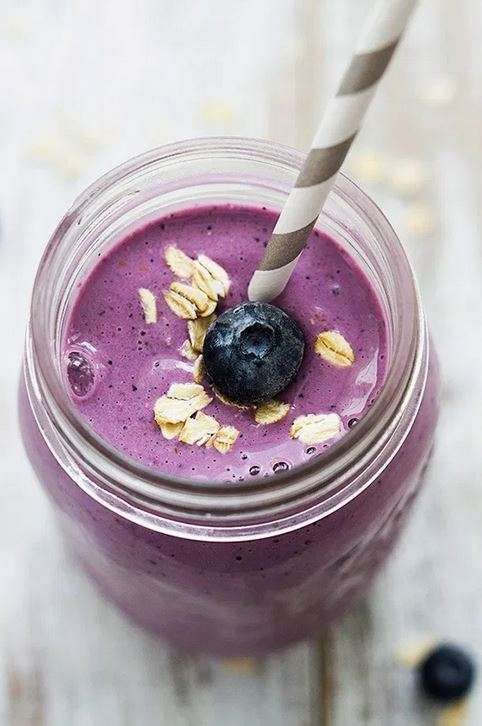 One of the best weight gainer shakes for females hoping to burn excessive fat slowly.
Ingredients
3 to 4 cups of blueberries
I full glass of whole milk
1 cup of healthy vegetable (preferably spinach)
I large banana
I scoop of protein powder
I cup of yogurt
1 cup of oatmeal
Blend thoroughly and enjoy.
5. Vegan Strawberry Milk Shakes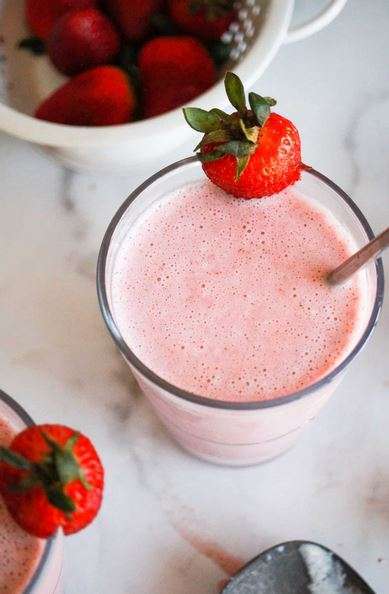 For our vegan milk shakers out there, this gluten and dairy-free recipe is one of our highly recommended weight gainer shakes for females.
Ingredients
1 cup of almond milk
1 cup of strawberries
½ cup of peas
I scoop of protein powder
Mix in a blender and serve chilled.
Very easy to make, this is one of the best weight gainer shakes for males, especially for heavy weight lifters.
6. Vanilla and Strawberry Milk Shakes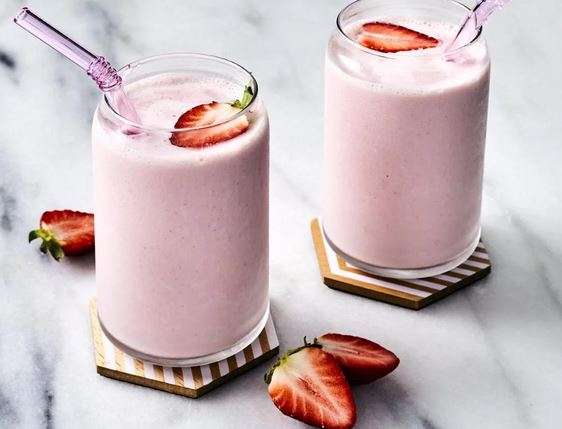 Vanilla milkshakes are very not only delicious, they are also great for weight gain and help to freshen up the skin.
Ingredients
1 strawberry
2 chopped bananas
1 cup of whole milk
½ tablespoon of vanilla flavor
1 tablespoon of sunflower butter
1 scoop of vanilla ice cream
Blend and drink chilled. You'll soon see wonders.
You could become creative by adding some other essentialingredients such asunsweetened dried coconut, coconut oil, cinnamon powder, honey, nuts, seeds, soy milk, almond milk, figs, dates and lots more.
How To Make Banana Smoothie For Weight Gain
Bananas are highly nutritious fruits that are packed full of many nutrients and minerals needed for gaining weight and maintaining body mass over time. Banana smoothies are very easy to make and can go with different other ingredients. Baba smoothies are very good because of their smooth feel in the mouth and delicious taste.
7. Banana Smoothie For Weight Gain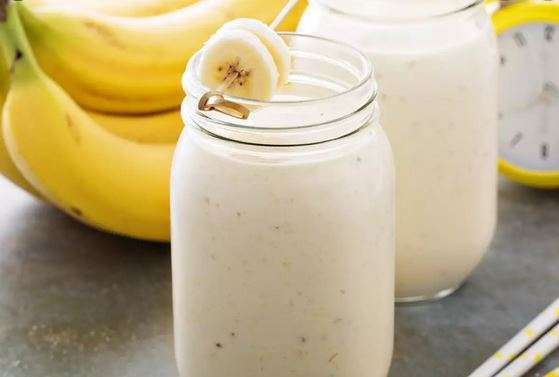 Ingredients for making rich banana smoothies
5 medium-sized bananas
2 cups plain yoghurt/Greek yoghurt
A small drop of vanilla flavour
2 tablespoons peanut butter
A drop of Coconut oil
½ cup of soy/almond milk
1 tablespoon chia seeds
Feel free to try out any of our 7 Homemade Weight Gaining Shakes Recipes with any more ingredients of your choice and experiment with different flavors. You can monitor your weight gain by recording your progress in a journal, but remember that smoothies alone cannot do the job. Exercise and adequate rest and sleep are also important to achieve better results.
what to read next: How to Get Bigger Legs for Females (Thigh Workouts + Meal Plan)