Some links in this article are an affiliate links which means, I earn a little commission to keep this site up and running if you buy them. I am also a participant in the Amazon associate program and as an Amazon Associate I earn from qualifying purchases.
if you are looking for an actionable guide on how to get an hourglass figure if your skinny then this article tips, tricks and Hourglass figure diet and workout plan to help the curvy body.
Prior to this era, every woman wanted to be on the slim side because losing pounds to attain a skinny figure was in vogue a few decades ago. However, this 20th-century era is different; women now wish to take on a voluptuous, hourglass figure. Skinny girls are now seen as shapeless, which would require them to wear pushup bras and butt-lift thighs to at least look curvy. Most women have taken it to the extreme levels by going under the knife in surgical procedures to attain bigger boobs and butts.
For cases of plus-size women who wish to Have on an hourglass figure, it may require them to drop off some pounds while skinny girls who want to achieve hourglass figure would have to add on some weight instead.
Related Article: 7 Hourglass Figure Dressing Tips + 10 Best Clothes that Flatter a Plus-Size Figure
How to Get an Hourglass Figure if you are Skinny
Basically, how to get an hourglass figure if your skinny would involve increasing the quantity of your foods, eating healthy with nutrient-dense food that will help grow your lower body and engaging in some routine workouts to shape your body. Also, wearing a waist trainer during workouts is another top way on how to get an hourglass figure if you are skinny. See this article on best waist trainer to go for this year.
In this article, we examined hourglass figure diet and workout plan that can help skinny girls to build their body in order to achieve a voluptuous figure.
Generally, the standard hourglass measurements are a 36-inch chest, a 24-inch waist, and 36-inch hips. Some women are naturally born this way, but if you don't fall into this category of women and you want to build your body to standard, this article is just right for you.
There are basically two core components to building your body to conform to the standard hourglass shape. These include:
Diet
Workout plan consisting of core training weightlifting
Some of these exercises can be done at home, while others may require you to use gym equipment. If you aren't comfortable with using gym equipment, then you can purchase yours and use from the comfort of your home.
Read also: 7 Tips On How to Waist Train Properly and Safely
15 Minutes Hourglass Figure Workout, Meal Plan and Nutrition Guide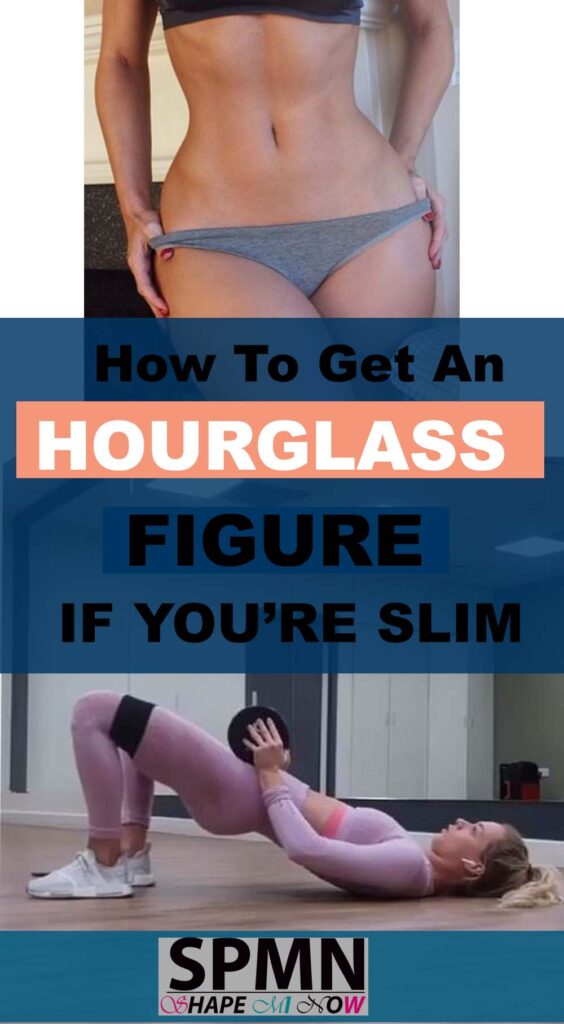 No 1. Hourglass figure diet plan
Planning your diet properly would help you on how to get an hourglass figure if you are skinny. Your hourglass ratio diet must be fresh, nutritious, and must contain calories.
Consume more Protein and Soluble Fiber
Increasing your intake of protein is essential to gaining muscle, making it an important food in your hourglass figure diet plan.  The consumption of protein helps to keep you feeling fuller for longer, thus curbing over-indulgence and excess weight gain for skinny girls. Eating protein also helps in restoring and strengthening your muscles so you can achieve an hourglass figure.
Conversely, soluble fiber should also be included in your hourglass figure diet plan since the body takes longer to digest it. This should help keep you fuller for longer, hence curbing unhealthy snacking.
we recommend you get your protein natural source like chicken, fish, beef, egg and so on however meeting your daily protein requirement is sometimes a little difficult and that why we recommend you get protein supplement like whey protein.
You can check out these ones on Amazon. Also, you might have to read this article on a comprehensive list of food that makes your glute bigger.
Reduce intake of Sugar and Sugary Foods 
Reducing your sugar consumption doesn't necessarily mean you should completely remove it from your hourglass figure diet plan. Sugar consumption has been linked to excess body fat. Limit consumption of food with added sugar and ensure you properly read labels before buying.
Avoid Processed Foods and Consume More Fruits and Vegetable
Consume more of vegetables, fruits, whole grains, legumes, and lean meats. These foods are rich in vitamins and minerals which your body skinny body requires to keep you slim while building muscles for an hourglass figure. Avoid intake of processed foods such as cheese, tinned vegetables, bread, breakfast cereals, cakes, savoury snacks like pies, snacks, pastries, sausage rolls, and others. These foods come with extremely little or no nutritional value and are loaded with calories, making it an unhealthy hourglass ratio diet to integrate in your meals.
Avoid intake of Soda and Alcohol 
Soda and alcohol should never be included in your hourglass figure diet plan as they are loaded with calories and offers no nutritional value. Diet soda basically increases sugar cravings which are unhealthy for you. Excess alcohol consumption leads to belly-fat and cravings for unhealthy foods. These drinks would make you add weight around your midsection which would foil your hourglass shape goals.
Drink lots of Water 
Drinking a sufficient quantity of water is an integral part of a fitness routine and should be part of your hourglass ratio diet.  For the best benefit, drink a glass of water first thing in the morning to activate your metabolism. Then subsequently, drink a glass of water before every meal to curb overindulgence.
No2. Gaining Weight to Build Muscle for Hourglass Figure

Adding weight is an important part of how to get an hourglass figure if you are skinny. An hourglass figure diet plan should focus on consuming about 300 calories above what you normally would in a day. This would help you build muscles to achieve an hourglass figure.
Increasing your intake of calories doesn't include the intake of junk food but more of protein to help you develop muscle mass. So, an ideal hourglass ratio diet should target 1.5 grams of protein for every pound of body weight.
The intake of carbohydrates and fat is also essential for skinny females to add weight and build muscle mass for an ideal shape.
For skinny women to gain weight for an hourglass look, it would greatly help to gain at least a pound in a week by consuming about 2,100 or 3,400 calories. According to some experts, it would help to consume 5 meals daily instead of the standard 3 meals as an ultimate hourglass ratio diet. 
Additionally, an hourglass figure diet plan should include foods from all groups to obtain all your needed nutrients.
How to Get an Hourglass Figure Diet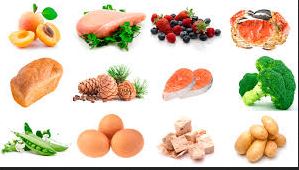 An Hourglass Ratio Diet If You are Skinny
Consuming a large breakfast is vital to gaining weight for skinny girls who want to attain an hourglass figure. The hourglass figure diet plan should consist of protein for building muscle mass. Also, you should eat less saturated fat and cholesterol. For instance, if your daily calorie intake is 2000, then only 120 should be from saturated fats for an ideal hourglass ratio diet.
Your hourglass figure diet plan for lunch and mid-day meals should include more of fruits and vegetables. Also a 3 ounce chicken meal on whole-wheat bread and a slice of Swiss cheese and vegetables would make a perfect hourglass diet ratio for lunch.
Your mid-day meals should include high-calorie snacks such as apple, pear, banana, whole-wheat crackers which you can spread with peanut butter.
A perfect hourglass figure diet plan for dinner should include proteins such as lean meat, eggs, beans and cheeses with vegetables. Before bed, you can also take yogurt low in fat or a cup of nuts.
How to Get an Hourglass Figure Diet
Sample Hourglass Figure Diet Plan
Your hourglass figure diet plan should focus on consuming bigger portions of breakfast, moderate size lunch and small dinner. Also, note that your diet should be slightly low in fat, particularly if the source is dairy fat. Your diet plan should completely eliminate coffee and black tea since these drinks contain caffeine.
Day 1
Breakfast: Omelet with vegetables, sprouted grain or gluten free toast
Pre-lunch Snack: Pear + Almonds
Lunch: Tuna salad prepared with mustard and olive oil with mixed greens and vegetables
Dinner: Vegetable-based soup with a side salad
Day 2
Breakfast: oatmeal with almond milk, cinnamon and walnuts. An apple with nut butter
Snack: Hardboiled egg
Lunch: Grilled chicken breast w/ plenty of steamed or roasted vegetables
Dinner: Chicken skewers with Balsamic Glaze and brown rice
Hourglass Figure Workout Plan at Home
Now, after your hourglass figure diet plan, you also need an hourglass figure workout plan at home to burn off any unwanted fat you may have gained. Hourglass figure workout plan should strictly center on trimming or flattening your waist and toning your hips and thighs.
No 3. Trim your waist and strengthen your core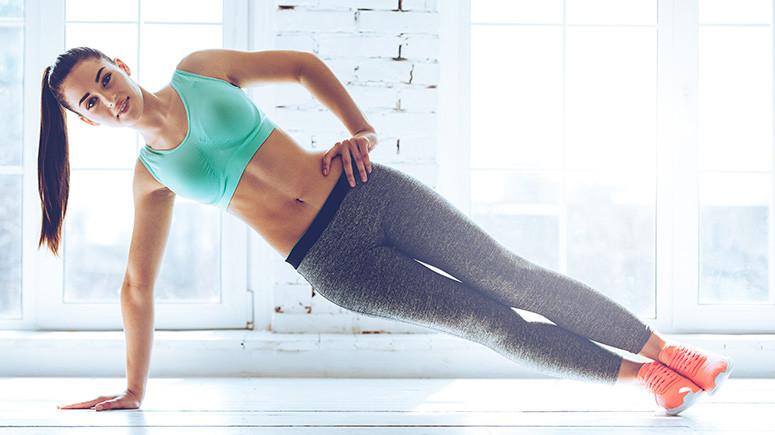 To trim your waistline and strengthen your core, you would need to engage in workout routines such as:
sit-ups
crunches
hip-thrusts
planks
Side Plank
15 Minutes Hourglass Figure Workout Guide
Tone your lower-body (see this Video Above)
Hourglass figure workout plan at home would include workouts that would help you gain muscle around your butts.
The ideal workouts routine to achieve this would include weight lifting and weight strengthening. Barbell squats are vital if you must shape and increase your butt size.
Also, barbell lunges and sumo dead lift are core exercise routine that you should include in your hourglass figure workout plan at home. Barbells are weighty, and lifting them would engage the gluteus muscles, which gradually helps to shape your butts.
No 4. Wear a Waist trainer
Wearing a waist trainer, particularly when working out, would help in fast-tracking your quest on how to get an hourglass figure if you are skinny. Don't put on a waist trainer for excessively too long with the intention of getting quick results; doing this would be counter-productive and might hot or leave bruises on your skin. You should wear it for about 3- 8 hours in a day. Your waist trainer shouldn't be extremely tight such that it prevents you from exercising or breathing freely. If you find it impossible or unbearably uncomfortable to do anything in your waist trainer, then it isn't your size. Ensure you get your proper size.
You can browse through our store for Good Waist trainers or checkout our list recommended on  Amazon here
Read this Article also: How to Get a Firm Glute in 2 Weeks
The Bottom Line on this post on how to get an hourglass figure if your skinny
With these highlights on how to get an hourglass figure if you are skinny, then you don't need to get yourself worked up anymore. Simply increase your consumption of protein, embark on a high intensity lower body exercises, train your core or waist and then wear waist trainers to achieve a curvy look while still retaining your slim figure and gaining weight on the lower body.
Related article: How to Grow Bigger  Glute with Knee Problems