If you are living a healthy lifestyle there will be times when you will need healthy prepared meals delivered to your door due to one reason or the other.
It could be cuase you don't have the energy at that time to make something nice and healthy for you to eat or it could be that, you got too busy at that time and have not had time to cook; which brings you to look for how or whom to get food delivered to your door.
And that is where this post with healthy food delivery places comes in handy showing you some of the best and the most cheapest food delivery services in the US to go for in busy times.
I must admit, preparation of meal can be a huge task, especially if you have other important responsibilities like work to take care of daily.
For those that are consuming healthy meals, you need to work harder to get the right ingredients for yourself.
This means you must ensure the ingredients you are getting provide you enough nutrients.
Going to the grocery store will be an extra task as you must not forget anything you need to prepare your healthy meals. Now, juggling other responsibilities with this can be quite stressful.
If you have been having problems preparing your healthy meals every day, then this issue is about to be over.
There are numerous food delivery services around you that deliver healthy prepared meals to your doorstep whenever you think of what are meal prep services near me?
When you order for their services, you can save time on grocery shopping and eat healthy prepared meals to stay healthy and in shape.
So below are some of the cheapest food delivery services in the United States.
Related Articles: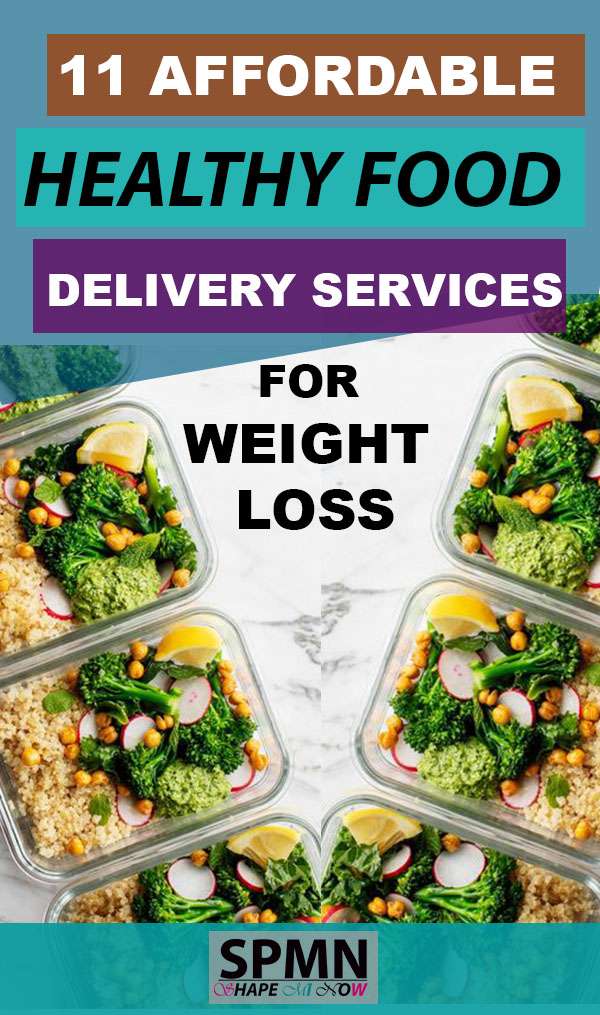 11 Cheapest Food Delivery Service s in US (meal prep services near me)
Home chef is a great choice for food lovers who love having several options when it comes cheapest delivery food service. They are one of the most popular and also cheapest food delivery services.
They offer their customers with customizable meal kits and off cause there are no limits as you can choose whatever you want based on what you need and your preferences. Home chef has options where you can choose meals to be ready in few minutes.
They have simple and satisfying recipes with healthy meals like steak and potatoes, salmon bagels, sesame chicken, and so on.
The delivery service also serves international meals like Cuban steak burritos and Vietnamese pork kebab.
Their dishes are designed in such a way that it would take you less than 30 minutes to prepare. You can also improve on your cooking skills by following their easy recipes.
The have recipes that include delicious meals for vegetarian and non-vegetarians.
Their services are available everywhere in the United States.
Pricing
$8 per lunch delivery
$10 per dinner delivery
Free shipping for orders over $40
Sun Basket is also one of the best food delivery services in the country. They offer fresh healthy meals for pescatarians, vegetarians, and vegans.
Furthermore, they also have healthy meals for those that have managing diabetes and those that eat gluten free meal. It does not matter what your health preference is, Sun Basket will provide it for you.
Sun Basket offers seafood, organic produce, antibiotic and hormone free meats, and so on. Their healthy prepared meals are delivered to your door in recyclable enviro-friendly packaging.
They deliver food that do not require any cooking and then meals that you can cook in minutes using their recipes. F you do not mind using the microwave, you can order for their pre prepped meals.
They ship food to 47 stated in US. They do not go to Hawaii, Alaska, and specific parts of New Mexico.
Pricing
Dinner is $10.99 per serving
$66 to $176 for weekly plans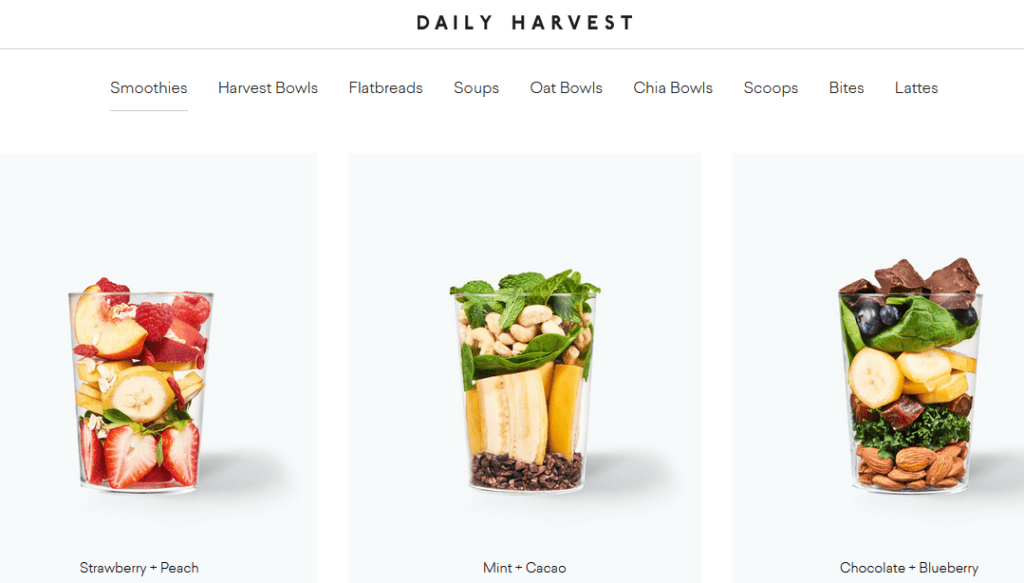 This is another place that delivers healthy meals to your doorstep. They offer subscribers with healthy meal, snack, and smoothie options. Daily Harvest is quite popular for their nutritious and flavorful smoothies.
The company also delivers meals like oat bowls, flatbreads, harvest bowls, and so on. Once you are registered, you can create your own box and either chose monthly or weekly delivery.
DH make use of unprocessed whole ingredients like vegetables, nuts, whole grains in their recipe.
All their products are healthy and free from gluten, preservatives, sugar, and fillers. Their meals are frozen and you can prepare them easily without any stress.
Pricing
Price ranges from $5.99 to $8.99 depending on what you order
If you are a plant based eater, then Sakara has numerous healthy prepared meals for you. It is a plant based, fully organic meal delivery programs that offers ready to consume delivery menu for customers. Sakara delivers meals that require no cooking, so it is a great choice for those that prefer not to cook. All their deliveries are quite fresh from the farm.
Once you have chosen your meal plans depending on your lifestyles you will receive the delivery of their soups, salads, smoothies, and veggies right to your door. You can enjoy their well-prepared healthy meal for breakfast or dinner.
Pricing
$70 per day for their 5 day organic meal delivery plan.
If you want to eat without lifting as much as a finger, then Freshly is the best option for you. Their healthy meals are delivered to your door precooked.
Their meals are often refined and they provide more than thirty healthy meals every week to customers.
Once you receive their delivery, you can reheat them in few seconds and begin to eat. They do the cooking, and delivery and all you have to do is heat it up in the microwave.
Freshly provide recipes that are free of gluten and sugar. If you are on Whole30 or Paleo diet, then you could easily enjoy their healthy meals.
They have lots of options that would work for you irrespective of your health conditions. Furthermore, with this food delivery, it is totally possible to plan your meal 3 weeks ahead.
Freshly is available nationwide except in Hawaii and Alaska
Pricing
This is an organic healthy meal delivery services which provides ingredients and recipes needed to make delicious meals. Whether you are on a paleo, keto, or plant bases diet, Green chef will provide you with all you need. Once you subscribe, you can choose any of their delivery programs. They have the biweekly, weekly, and monthly delivery services.
Green chef provides proportioned ingredients and recipes that make it easy to prepare a nutritious and balanced meal.
Pricing
Prices depends on the plan you choose
Plant based are $10.99 per meal
$12.99 per plant based meals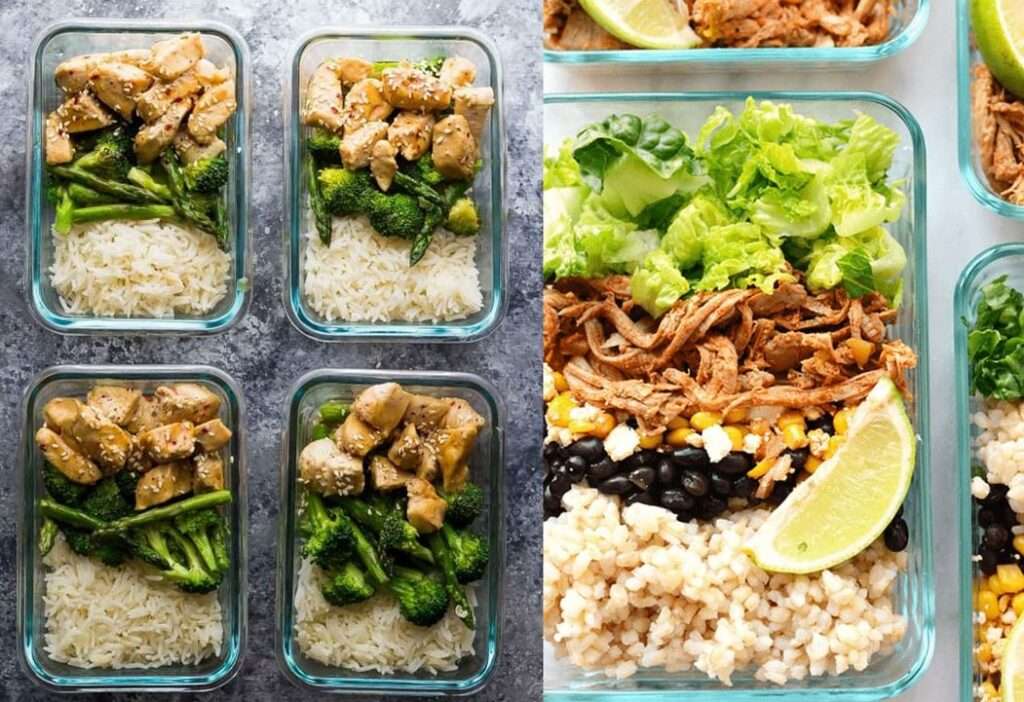 This is tone of the best meal delivery service for you if you want an all-inclusive meal kit experience. They provide easy recipes that take few minutes to make.
Blue Apron delivery service works with local fisheries and farmers to produce fresh–produce. You can sign up for a plan and also for multiple recipes weekly.
Furthermore, they also offer wine subscription services which will provide special sized bottles with meal deliveries. Their healthy meal delivery services are available nationwide except Hawaii and Alaska.
Pricing
$48 to $120 for meal plans
This is one of the most cheapest and trusted home delivery services. You can get your healthy food delivered right at your door. Martha & Marley provide the right meal to suit your lifestyles. They also let their customers choose from their 10 recipes every week.
They provide delicious meals like Two-cheese polenta, General Tso's cauliflower, and buttery garlic chicken. Furthermore, it is also possible to plan about 5 weeks ahead with this delivery services. Their services are available in almost all contiguous states in the United States.
Pricings
$48 per week (2 meals for 2 people)
$131.20 per week (4 meals for three to four people)
This is one of the cheapest food delivery services that bring healthy meals right to your door step. Their meals are created by professional chefs and are approved by dietitian. You can choose your meal preferences based on your lifestyles. They serve meals for various diets like paleo, gluten free, low carb, vegetarians, diary free, keto, and so on.
There is no reason to cook the meals delivered. They are prepared to be enjoyed on the go and can be frozen to be eaten later. It is possible to add items like juices, protein packs, granola bars, brownie bites, and so on to your order.
Pricings
$10.99 for 4 meals per week
$9.89 for 18 meals per week
This is one of the food delivery services that offer 16 comfort food recipes. It is the great choice for picky eaters and family as a whole. They have numerous meal options for vegetarians and meat eaters. You can also customize every meal to your preference. With Dinnerly, you can have access to your favorite restaurant deliveries.
Dinnerly is available in most of the states in the United States.
Pricing
$4.29 per serving for a six 4-serving meals weekly
$38.93 for a three 2 serving meals weekly
This is a great food delivery service for vegans and vegetarians. Their recipes are strictly based on vegan and plant based eaters. All items are delivered to your door with easy to use instructions of preparation. In addition to their ingredients, they also include protein to your orders.
The delivery menu of Purple Carrot is completely vegan and you can choose the gluten free options. It is available everywhere in the United States except Hawaii and Alaska.
Pricing
$72 weekly for 3 meals for 2
$120 weekly for 3 meals for 4
Conclusion
This post on some of the cheapest food delivery service has helped you where I showed you the best 11 places you can get budget-friendly healthy prepared meals in the United States.
They are some of the cheapest food delivery service out there and you will have access to numerous delicious meals for yourself and family from the comfort of your home.
Healthy meals should not be compromised, no matter how busy you are.
Related Article: How Many Calories Should a Wo man Eat In a Day to Lose Weight?