You doubtlessly may have tried some exercises to help reduce your back fat, but all your hard work didn't produce much noticeable results.
That will not be the same after following the back exercises and tips in this article on How to Reduce Back Fat for Female at Home.
Check out also this article on how to lose arm fat fast with proper eating and easy home exercises
Well, I want to encourage you not to be hopeless and discouraged. These post will show you exactly what to do to start noticing changes on the back fat loss.
First, you will need to follow along, the video below with exact exercises to get rid of back fat as quickly as possible.
The exercises video has a general back workout without weights all you need is your body and a chair or couch at home.
The back workout presented in the video has both lower back workouts for women, middle back workouts and upper body exercises without equipment to work both your arms and back together.
Related article: How to lose weight using a Waist Trainer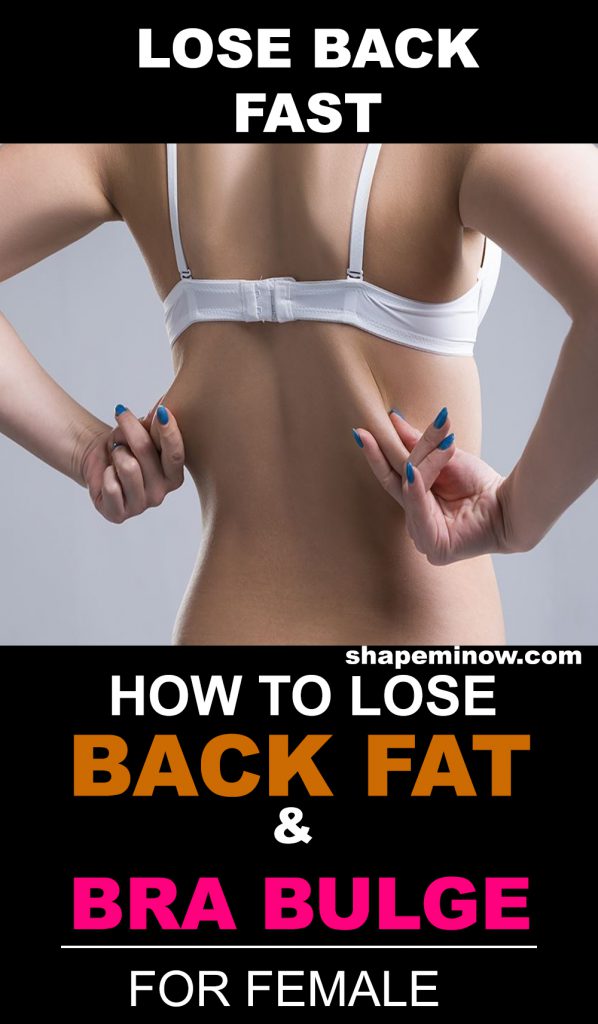 How to Reduce Back Fat for Female at Home
So basically you are working your entire back to lose this back fat.
You can watch the no equipment back workout video below to practice along.
With this amazing exercise video, let's move on to the nutrition tips that will get you results, quickly.
Exercise to Reduce Lower Back Fat| Middle back Workouts| Upper body exercises without equipment.
Here are the names of the exercise to reduce lower back fat in the video if you wish to know their names.
#2. Reverse Plank Double Leg Slide-In
#4. Chair Downward Facing Dog Split
#5. Elbow Reverse Plank Hold.
#7. Chair Reverse Plank Alternate Leg drops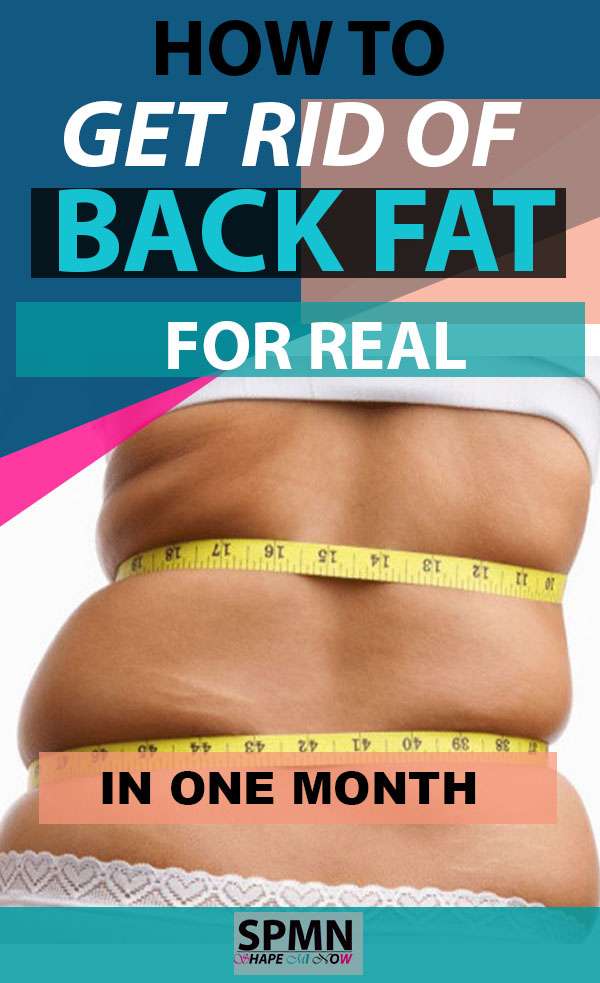 Nutrition Tips On How to Reduce Back Fat for Female at Home
For you to really see results with the above back exercises you need to adhere to the following nutrition tips.
Your eating pattern is what will get you results. That is what will prompt the exercises to start burning off the excess back fat.
Without proper nutrition, no matter what you do and how hard you work out, you will not make any progress. a.k.a lose the back fat.
So let's run down the nutrition Tips:
Cut Down Your Total Food Portion: For you to lose fat you have to be eating less than your energy expenditure. Without this, you cannot lose fat anywhere from your body whether it is from the back or belly and anywhere else. So many studies have come to show that the main trigger for fat loss is a calorie deficit. which means eating less than your body needs to maintain its current size.
To know your exact calorie need please go here and enter your details and then the system will calculate your deficit calorie for you.
Have a meal plan: If you're really serious about reducing your back fat, then you must watch what goes into your mouth.
Good nutrition especially low-carb diets, protein and fiber-rich foods from now should be your trusted meal.
Reduce your calorie intake and make sure you stay hydrated. Eat fresh fruits and leafy green vegetables, healthy fats as not all fats are generally good, legumes, low-carb diets etc.
Engage in Cardio activities: so in addition to the routine above, you have to perform cardio exercises to help burn general body fat.
Cardio helps in the weight loss process. Amazingly, it helps in burning down fat in tough spots like the back and other problem areas. Without burning total body fat, you cannot lose the back fat.
Cardio activities such as running, cycling, and swimming helps in reducing the thigh and hip. These exercises target your lower body.
Now you know what to do to start losing those back fat. The question is, are you willing to take action today.
It is just a combination of the no equipment back workout above with proper eating habits and the results will start to show.
I hope this post has helped you. Do let us know your outcomes after you have tried the exercises and tips for some weeks.
Related Article: how lose belly fat with a waist trainer