Fashion may be the last thing on your mind when you're working out. However, your exercise clothes and shoes can actually have an impact on your athletic performance.
MedlinePlus emphasizes that the right workout shoes will give you the required support and cushioning to protect you from any high impact exercises.
In fact, spending a bit more money on good-quality shoes that fit perfectly could save you from any additional aches and pains after your workout.

This is especially important if you're doing high-intensity exercises, such as those recommended in our article on the '15-Day Weight Loss Challenge'. and this other related article 7 Trendy and Comfortable Women's Dress Shoes for Work
Running can be quite intensive, which is why it can help you to burn a lot of calories in just 10 days. Due to its intensity, it can be harmful too, which is why wearing running shoes with a comfortable fit and great arch support can help protect you from getting injured.
To help you out, here are some stylish and high-performance shoes that can help you look and feel great during your next workout. related 7 Most Popular New Balance Workout Shoes Women's Fit( New Balance Running Shoes)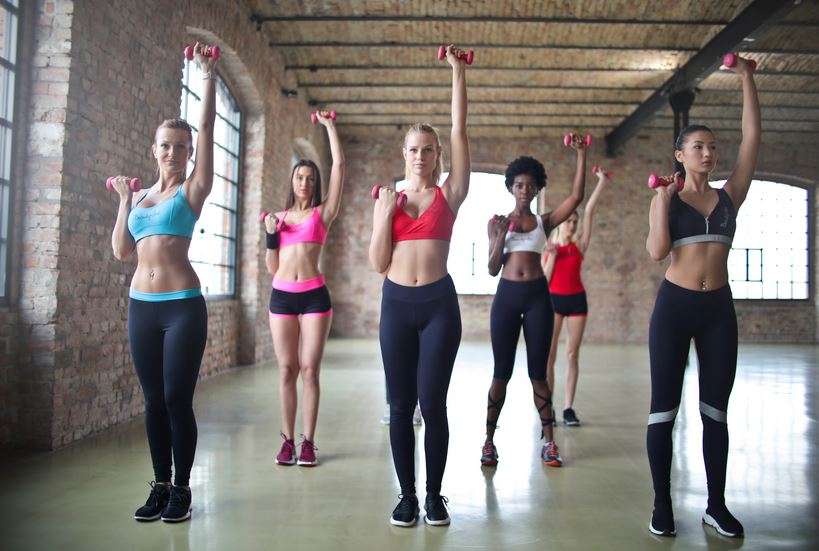 Asics Gel-Kayano 28

Runners love the Asics Gel Kayano 28 because they have been specifically designed to give you a stable and balanced stride.
These sneakers have a lower-profile external heel counter that provides ample support for your entire foot. It's also a lightweight shoe that provides an efficient toe-off when running, thanks to its Dynamic Duomax technology.
To top it all off, the Gel Kayano 28 sneakers have vibrant uppers with a well-engineered mesh that provides a snug fit.
Their chunky midsole has a Flytefoam Blast that will support your feet during running. In terms of aesthetics, there are loads of colourways to choose from as well.

New Balance 992

The New Balance 992 was a fan favourite when it was released in 2006. 15 years later, it continues to soar in popularity because of its premium materials and comfortable design.
This year, the New Balance 922 sneaker is creating quite a buzz in the sneakerhead community because of its elegant elephant print.
These classic shoes feature an all-black leather upper with a beautiful grey and black elephant print along the mudguard. The sneakers are also equipped with New Balance's ABZORB SBS heel cushioning, which provides lightweight support and flexibility.
Overall, the New Balance 922 is great for fitness enthusiasts who want sneakers that provide a minimalistic style as well as a comfortable fit.

Nike Air Zoom Pegasus 36

The Nike Air Zoom Pegasus 36 is another iconic running shoe. The old design has been revamped so that the upper can provide more breathability towards the inside of the shoe.
The heel collar and the tongue were also reduced to provide users a tighter fit. The new Nike Air Zoom Pegasus 36 sneaker releases are much-coveted by college students as Ohio State and almost two dozen other schools will release their versions of the classic running shoes.
Ohio State's version features a predominantly black colourway that is contrasted by scarlet heels and eyelets. The midsole and the eye stays are also coloured in white, making the scarlet design the main focal point.

Reebok Freestyle Motion Lo Women's Shoes

Are you more into dance cardio? The Reebok Freestyle Motion Lo won't only look like a great fashion statement in the dance studio, it will also make your moves much smoother on the floor.
These low-cut shoes from the '80s feature pivot points on the outsoles for more seamless and precise moves. Most of all, it has a comfortable foam midsole that can absorb the shocks from jumps and hops.
While the colourways may be quite limited to neutrals, these sneakers are still a great choice if you want to rock that retro '80s look.

Yes, you can get both style and comfort from these stylish workout shoes. You'll surely make head turns with your shoes' stunning design and performance support — style and substance.
Related articles:
Best Boots to Wear With Dresses and Skirts
How to Remove Sticky Residue from Gel Nails Without Alcohol
What Colours Goes with Yellow and Green Clothing