Can shapewear reshape your body permanently? This is a question lots of ladies who want to venture into shapewears and waist training ask.
So if you fall in this category then you are just in right post because I am going to fully address the topic.
So we are going to answer this question then also show some of the best shapewear for bodycon dress that will look the smoothest and finally show you waist and thigh trainer combo shaper to get if you wish to get into working out for a more permanent results.
This waist and thigh trainer combo targets the thighs and as well as give you the effect that an extreme tummy control shapewear will have on you which make it supper.
So with those out of the way, let's get into the post fully and I am beginning by answering the question you are probably thinking of right now; which is "can shapewear reshape your body permanently"?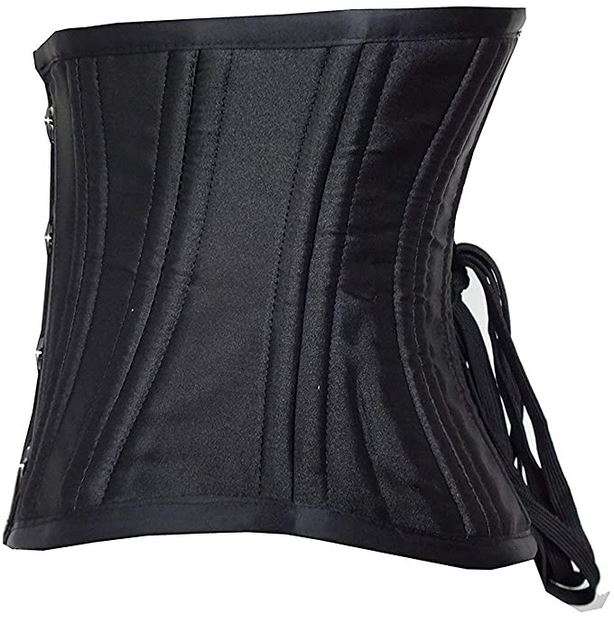 Can Shapewear Reshape Your Body Permanently?
There is no doubt that Shapewear is the ultimate figure enhancer which can instantly reshape your body the design of the garment upon wearing it. However, regular shapewears cannot reshape your body permanently. Only corsets have that capacity to reshape your body permanently and that comes with long time use.
The soft waist trainers can also reshape your body for a semi-permanent state if you use combine it with exercising and healthy eating.
Then once you have achieved your desired shape, you now need to wear the waist trainer every ones in while to maintain your shape so it doesn't go back to before.
That being said the regular shapewear, corsets and normal waist trainers will give an instant body reshape which goes away the moment you take it off.
It is only long time use that you can get you a more permanent result which might take months or years to reach that stage.
Over the years, shapewear has evolved to meet up with the urgent need for ladies to project their fit and sexy sides and express their physical beauty in whatever they wear.
Working out for a flat belly and properly outlined figure is totally difficult. At first, the motivation can push you to start, but the muscle aches and exhaustion will really make you think twice.
Working out also takes very long to achieve your desired body and if you are in a hurry to fit into a very tempting dress or look sexy for an event, that's obviously not the best option.
Shapewear helps you achieve all that within a few seconds. Plus, it helps you stay that way for a while.
You could easily get a waist and thigh trainer or even extreme tummy control shapewearfor plus size and that will give you what you want.
Here is also the option to get an extra firm compression shapewear for quicker results.
Shapewear are under garments designed to compress body fat and give a slim and well-trimmed look. They hold in extra fat around your stomach, waist, back and thighs for a small cost.
Wearing shapewears help you feel more confident and make you feel your very best extra firm compression shapewearprovides a very trimmed figure especially for our plus sized ladies out there.
Waist trainers also helps correct bad posture and make you feel fit-even if you aren't.
shapewear helps to alleviate menstrual cramps because they put pressure on your midsection area which houses your peritoneal organs that help your uterus contract and expand.
With all these benefits of waist trainers outlined here, you may begin to ask can shapewear reshape your body permanently.
The sad reality is that shapewears only reshape your body temporarily. They do not give permanent effects.
Even extra firm compression shapewear which compress and holds in even the most excessive fat cannot keep them in forever.
Shapewears only produce results which last for a few weeks. Beyond that, your body goes back to its original shape.
Please Don't forget to pin this image here on Pinterest for latter reference.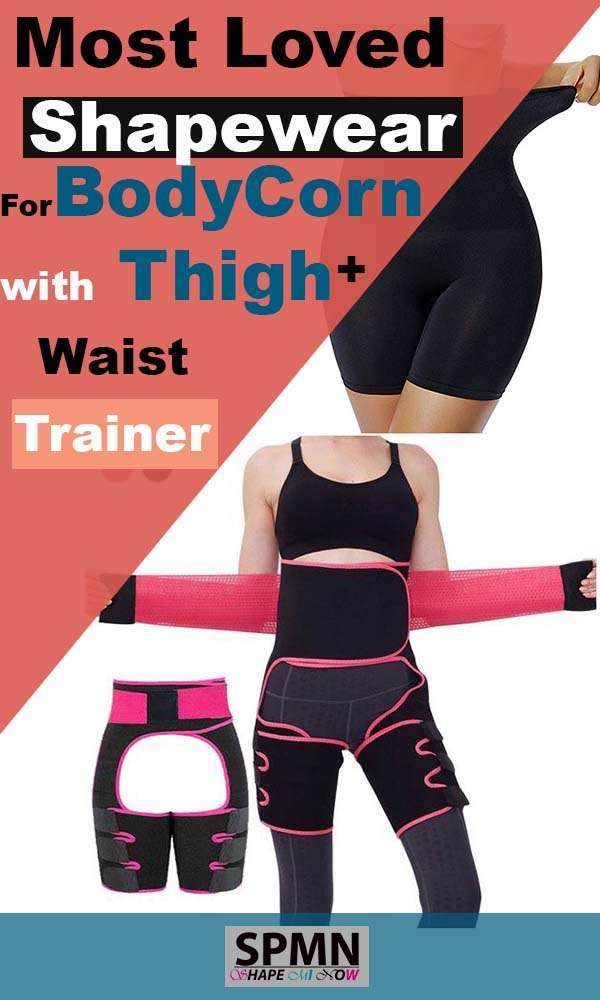 What is the best shapewear to wear under a bodycon dress?
Body cons are dresses which project the entire shape by clinging to the body and trimming the figure to give a sexy shape.
Any lady can testify that this is an ideal dress in this present time. Body cons come in different colors, styles and lengths.
They don't really make you look slimmer but instead highlight your shape. You will still look thin or fat in you naturally are.
They help flatter curves especially for plus sized curvy ladies. You just need to choose the best fit for you. Just make sure you check if it is the right cut, material, color and has the right degree of firmness for you.
When going out on a night out with a special someone or just a trip with girlfriends, you should run to your wardrobe and do a quick scan of all your shapewears for the most fitting for your chosen outfit.
Choosing a bodycon dress puts some extra pressure because a wrong choice of shapewear would be in everyone's face.
Bodycon dresses are quite delicate so getting the best shapewear to wear underneath could be very tricky.
You wouldn't want to look odd because your shapewear doesn't suit the style, colour, size, or even rhymes with their body con.
What is the best shapewear to wear under a bodycon dress?
1 Best Shapewear For Bodycon Dress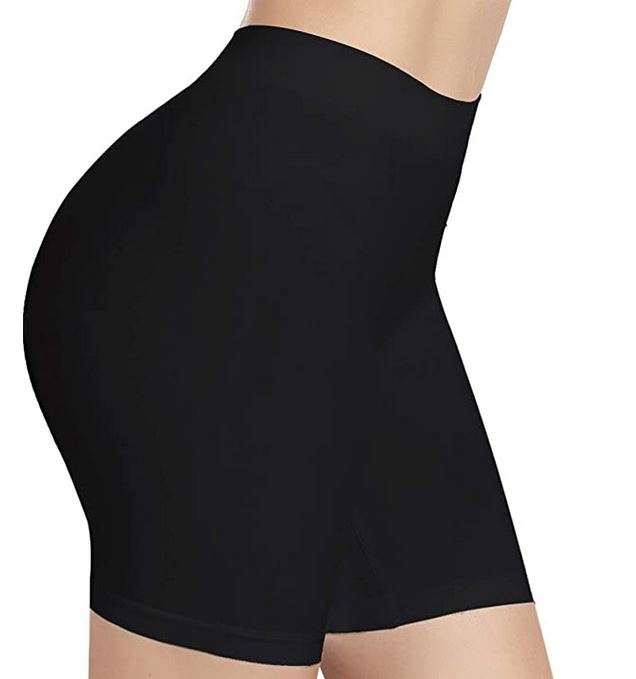 1 BESTENA Slip Shorts Womens Comfortable Seamless Smooth Slip Shorts for Under Dresses
With this body shape short, you are sure getting nice finished smooth look when you are wearing a bodycon dress.
And the bonus point to the shaper short is that it is high waist so you will get love handle cinching and control. You see more option of waist trainers to wear under clothing here in this article.
You can get this with link below.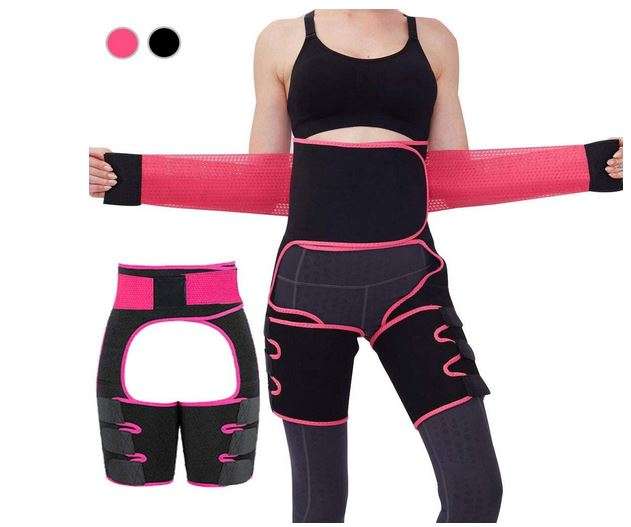 Waist and thigh trainer
Many fashion icons would readily recommend a waist and thigh trainer an extreme tummy control shapewearor better still extra firm compression shapewear.
Because body cons can easily reveal an ill fitted or wrongly matched underwear, it is better to wear a full slip or body built with a built in bra or a thin control-top thong.
This combination is the best option to consider if you are looking forward to having a seamless outfit with increases or revealing lines.
For a trim look, it is best to wear a full coverage slip which is the same length and size of your dress just like the Kardashian sisters do.
Choose one which highlights your curves and waistline and makes them look irresistible.
Here is the one Must have waist and Thigh Trainer to Get
Over the years, SPANX shapewear have taken over the market of shapewears, topping the list of waist trainer competitors with classy and somewhat affordable shapewears.
With their extreme tummy control shapewear, waist and thigh trainers and extra firm compression shapewear.
Here is a must have, waist and thigh trainer on Amazon. The IFFTER Waist Trainer for Women is such a superb offer.
This high waist slimming body shaper thigh trimmers with adjustable belt, hip enhancer invisible lift shapewear for sport, fitness and training is an excellent choice for a quality waist trainer shopping.