Trifactor Waist Compression Bust Suspender Bodycon Corset Dress
Embrace your sheer elegance with our newest dress design," the Trifactor Waist Compression Bust Suspender Bodycon Corset Dress." This isn't just another dress; it's a game-changer with a mix of unique, stylish shapewear designs and comfortable and classy body contour allure. This unique bodycon corset dress hugs and sculpts your waist and highlights your hips with its hidden shapewear body magic and push-up bra cup, adjustable straps, and a nicely cut-out convenience part in-between shorts; all built-in way to keep you comfy. With its sustainable and soft Modal fabric, you will feel the tenderness against your skin.  So, if you are a woman who adores style and comfort, this our Trifactor bodycon corset dress has been thoughtfully designed for you. You sure will turn heads when you wear it, be it, at brunch or evening and any events.  
Get 20% OFF with 3+ items in Cart! Use Code: BOO20B
Shipping, Return, Exchange and Refunds
Free Shipping on orders = $120, or more.
Secure Payments + 10-days No-Risk Refund Window
Estimated Delivery time is: 5 to 15 days for US & UK; & 10 to 27 days for other locations. See shipping policy.
30-day return and exchange policy on entire store categories not including underwears and sales items. See Terms.

Quick Specifics
| | |
| --- | --- |
| Weight | 0.46 kg |
| Dimensions | 300 × 200 × 30 cm |
| Size | S, M, L, XL, 2XL, 3XL |
| Colors | Black, Brown, Hemp Gray, Orange, Rose Red |
Product Description
Every discerning woman yearns for that quintessential attire, a piece that not only adorns but elevates her curves and beauty. Well, talk of that; you have our Trifactor Waist Compression Bust Suspender Bodycon Corset Dress. An epitome of style married with transformative waist-snatching ease and comfort. Here's the allure and highlight behind this masterpiece of body shaper dress:
Inbuilt Shapewear Delight: A bodycon corset dress that's ingeniously integrated with shapewear for Sculpting your silhouette effortlessly, a creation says a poised 'goodbye' to those cumbersome extra layers. And that thoughtful low-crotch design? It's pure genius for those unscheduled restroom breaks.
Freedom in Lengths and Shades: Whether you're searching for a corset bodycon dress long for elegant evenings, a corset bodycon dress midi for that semi-formal brunch, or the playful corset bodycon dress mini for a more casual setting, this dress has got you draped a easily be adjusted to different length. And for those who believe in timeless elegance and want an evergreen color, our corset bodycon dress in black is nothing short of a classic and evergreen handy for all occasions.
Unbridled Comfort for Your Curves: Designed for a flawless fit, especially around the derriere. Infused with a supreme cotton blend in the crotch and a friction-free design internally, it ensures every day feels luxurious.
The Bra-less Elegance: With its adjustable strap details and detachable bra cups, this dress sings the song of bespoke comfort and flexibility. And the chest architecture is a masterstroke, offering natural lift and support for the bust.
Eco-Friendly Luxury Fabric: Relish the tender touch of our environment-friendly Modal fabric. Luxurious yet mindful, this biodegradable fabric is the future of eco-chic fashion.
The Dress for Every Affair: From the tranquil shores to lavish galas, from spontaneous dances to intimate gatherings, this dress isn't just your companion; it's your statement.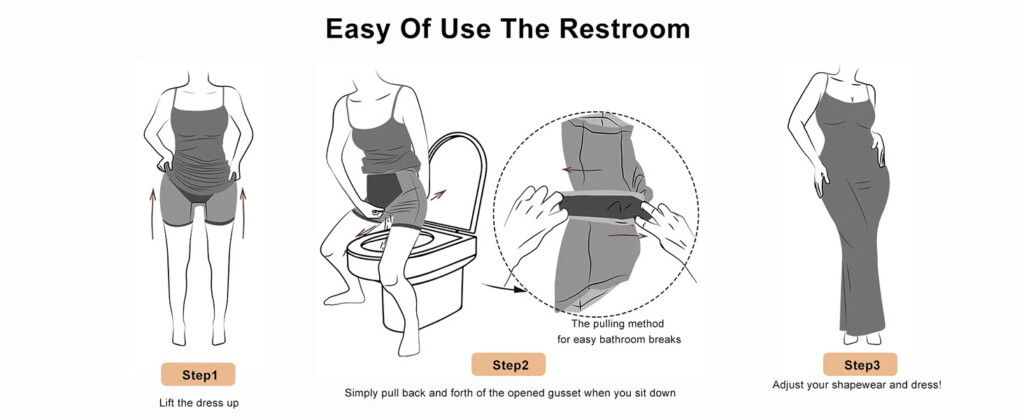 Customer Reviews
Only logged in customers who have purchased this product may leave a review.
Sizing Guide